Graham Sutherland
Forms in the Landscape
2003 | 255 × 210mm | 48pp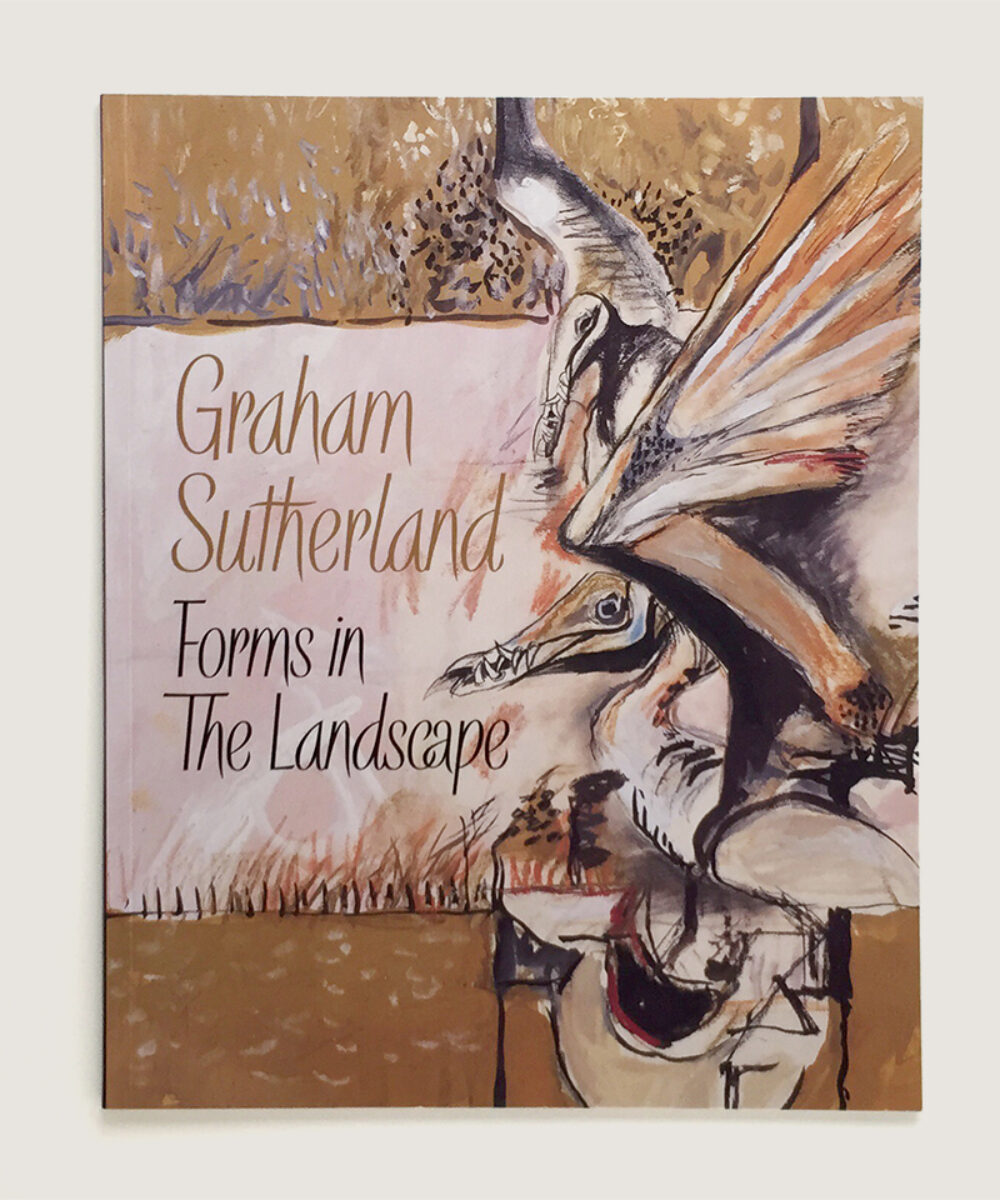 The Unsung Art of the Type Designer. One of the pleasures of the job has been getting to know some of the type designers whose typefaces I have stared at on the computer screen for many hours. The display face here is Michael Harvey's Tisdall Script, a reworking of the hand lettering of the emigré designer Hans Tisdall, so redolent of the book jackets of the 1950s. It seems the perfect partner for Sutherland's spiky forms.
Michael was a close friend of Iain Bain, who employed me at Tate Gallery Publications in late 1980s. At that time he drew the Dalrymple name style you can see at the top of this webpage. Although best known as a letter cutter, his designs for Monotype and Adobe were issued during the first flowering of digital type in the early '90s and were a frequent component of my work at that time. Michael died in 2013 and his massive inscriptional letters on staircase of the Sainsbury Wing at the National Gallery serve as a remarkable memorial.
The pattern on the inside cover is by Graham Sutherland himself; a pattern paper designed for the Curwen Press in 1937.